Power Hour: Making Minutes Count
This homework help & tutoring program for Club youth aged 6-18 years provides Members with the support, resources, and guidance to complete their homework. As members complete assignments & bonus activities, they accumulate Power Points, which may be used to obtain Power Rewards like prizes, activities, and incentives. Power Hour also offers tutoring assistance for Members who need additional work in certain areas.
This program allows Members to be better prepared for classes, develop a deeper understanding of the material, and develop valuable organizational skills including time management, prioritizing, and task completion. By consistently completing their homework, Members can see long-term improvements in their grades and test scores. Power Hour enables Clubs to provide extra attention and assistance to Members in need of motivation & direction for school work.
The Junior Staff Career Development Program was developed by Boys & Girls Clubs of America to assist Club members aged 11-18 years in exploring a career in youth or human services, particularly Boys & Girls Club work. Young people prepare for future roles as human services professionals by participating in career development activities, discovering the importance of community service, building customer service skills and completing a Club apprenticeship.  The program develops Club members' interpersonal skills, work ethic and sense of community responsibility.
This national youth recognition program celebrates the Boys & Girls Clubs experience. It operates year-round for youth ages 14-18 to promote and recognize Members' service to the Clubs, community & family, academic performance, moral character, life goals, and poise & public speaking abilities. The program provides young people with the opportunity to show their Club, their community, their state, their region, and the entire United States that they have developed into model citizens. Through essays and speeches, Youth of the Year candidates illustrate how they have turned their aspirations into actions and overcome personal obstacles to achieve success.
Young adults in the U.S. today are facing a perfect storm of personal and social pressures that can compromise their financial well-being: record lows in savings, record highs in student & consumer debt, increasing living costs and uncertain employment prospects. Money Matters: Make It Count program uses interactive activities and exercises to educate teens ages 13-18 on the various aspects of financial literacy, including managing a checking account, budgeting, saving, investing, and paying for college. The Money Matters program was developed in a joint collaboration between Boys & Girls Clubs of America and the Charles Schwab Foundation. Teens who complete Money Matters show improved financial management skills, including saving money and sticking to a budget.
Torch Club is a "club within the Club," helping to meet the special character-development needs of younger adolescents ages 10+ at a critical stage in their life. A Torch Club is a powerful vehicle through which young people develop and strengthen their 21st-century leadership skills, giving them a firm foundation of good character and integrity. Torch Club members elect officers and work together to implement projects in the four focus areas: service to Club and community; education; health and fitness; and social recreation. At the Boys & Girls Clubs of Bay County, Torch Club members may volunteer at the concession stand, act as tutors in the Education Room, and assist staff in general activities. These youth are role models that set positive examples for younger members.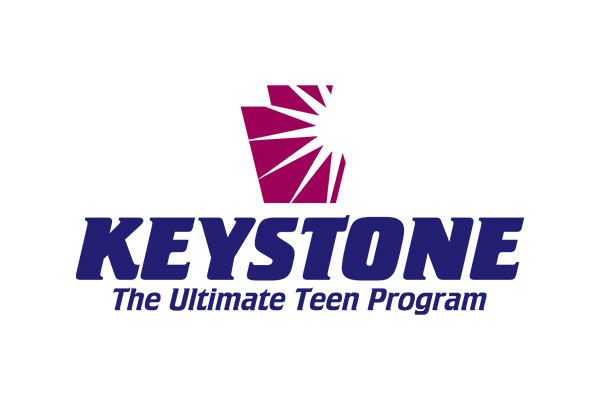 Keystone Clubs provide leadership development opportunities for young people ages 14 to 18. Youth participate in activities in three focus areas: academic success, career preparation and community service. With the guidance of an adult advisor, Keystone Clubs aim to have a positive impact on members, the Club, and community.  Both the Chapman Unit and the Hilton Teen Center have active Keystone Clubs.
Boys & Girls Clubs of America designed Goals for Graduation to combat academic underachievement through supporting and enhancing children's education. By helping youth develop, set, and achieve appropriate academic goals, Goals for Graduation allows them to become lifelong learners. The program' five major components are:
Focus Young People's Attention on Goal Setting
Set Goals for Academic Success
Support and Encourage Achievement
Help Young People Relate Goal Setting Success to Other Areas of Their Lives
Assist Young People in Developing a Personal Commitment to Learning
BGCA's career development program helps Club Members develop skills essential for workforce success, like getting & keeping a job, as well as finding a career that fits each Member's interests and talents. The CareerLaunch program supports participants in setting, pursuing, and realizing career goals. Participants see the range of careers available and what it takes to achieve them, while developing the concrete skills & knowledge necessary to get started on productive, fulfilling careers. With the technological, educational, and career development resources of CareerLaunch, teens develop competencies that enable them to gain employment, and also set the course for lifelong professional development. Preparing young people for adulthood is the top priority of the Boys & Girls Clubs of Bay County, and the guidance offered by CareerLaunch is an invaluable resource.
Sports, Fitness, and Recreation
Our NFL Flag Football Program is our newest league. It is co-ed with 3 different age groups participating: 7-8 years, 9-11 years, and 12-14 years. This program is conducted in association with the NFL and all participants receive reversible NFL replica jerseys. Registration for this program begins in February. The league is free to all Club Members and $50 for outside participants.